This Saturday's Lamb and Wool Festival at Thanksgiving Point was so fun! I was there showing off drop spindle spinning for the festival visitors and selling some Things Liz Makes yarns, fibers and crocheted items. There was all kinds of fun stuff for people to see and do, including watching a sheep shearing, checking out all kinds of farm animals, and learning to dye wool with Kool-Aid. I thought it was awesome that they were doing that, since I use Kool-Aid for a lot of my own wool dyeing.
Here's a shot of my table at the festival:
My husband is that blur with the soda.
And here's a shot of me spinning some lace-weight yarn on a drop spindle: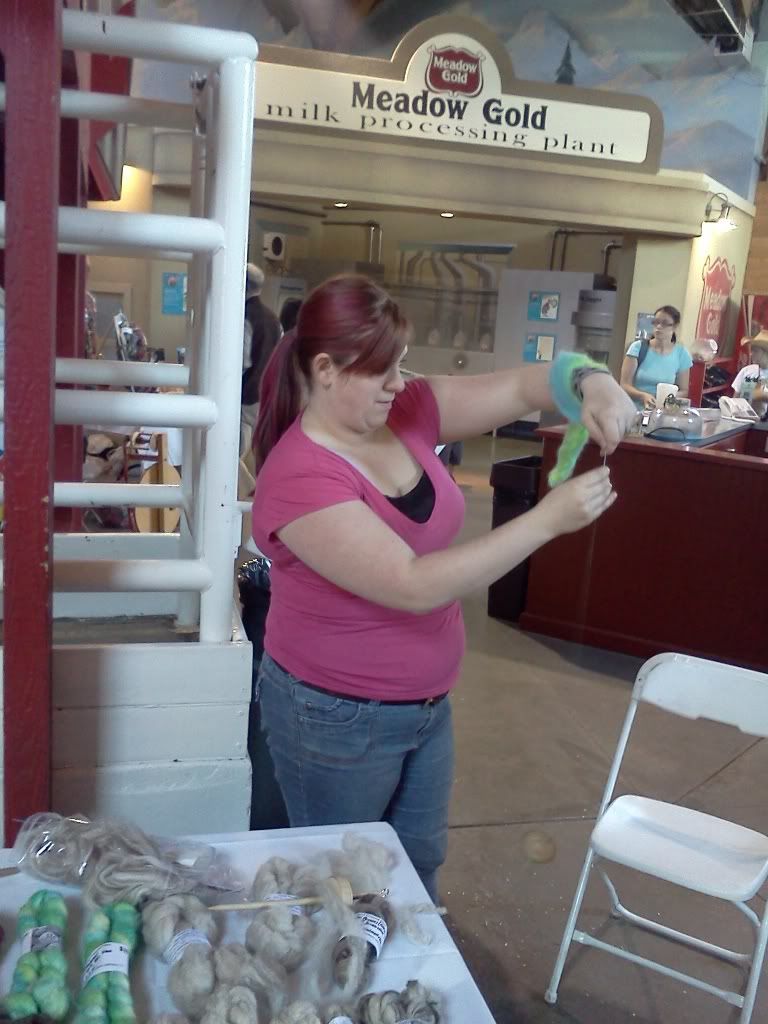 It was a pretty awesome day, and I can't wait to do it again next year!