My obsession with all things Victorian and steampunk has been bubbling within since high school. I LOVE this stuff! The clothes, the elaborate technology, the magical feel of it all...it's amazing!
Lately I've been reading several books with steampunk themes embedded within the storyline. For example, the book I'll be reviewing at the end of the week, Vampire Empire Book 1: The Greyfriar is set in an alternate steampunk universe where vampires have taken over the majority of the northern hemisphere. It's pretty entertaining, losing yourself in a world of steam-powered airships and chemical-reactive swords. Other books I love have a steampunk element to them, as well. The Mortal Instruments series works Victorian style and technology into it's story well, with the roots of it's history all woven into the Victorian era. I can't wait to get into The Infernal Devices, who's name is just dripping with steampunky goodness.
I'm not the only one who's fallen in love with the steampunk trend. There are more and more steampunk adaptations of modern technology hitting the market everyday. Here's a few really cool ones I saw whilst scouring the intertubes.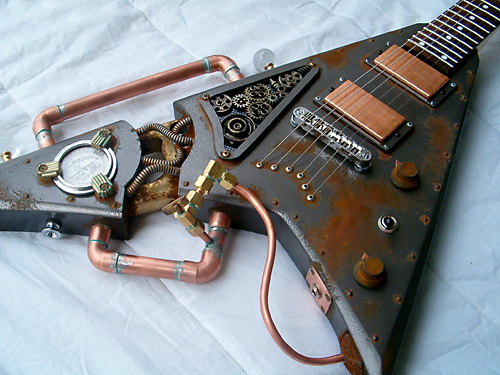 Steampunk Guitar. Hello.
Steampunk laptop: making blogging more eloquent since 1883.
Steampunk Pac Man. There are no words.
Steampunk flash drive. Because a gentleman never loses his files.
Steampunk Bluetooth. Quite possibly my favorite find of the day.
Victorian style clothing is beyond beautiful. This is what started my love affair with steampunk and Victorian sundries. I saw a photograph in a wedding magazine that took my breath away: a satin cream corseted gown with a hooped skirt, black detailing and an expertly coordinated black feathered hat that draped perfectly over the model's face. I wanted to be that model in that dress that very second. I had quickly sketched it out and stowed the picture away because I loved it so much. I wish I could find it now to share with you guys, because it was the perfect embodiment of Victorian beauty in modern application.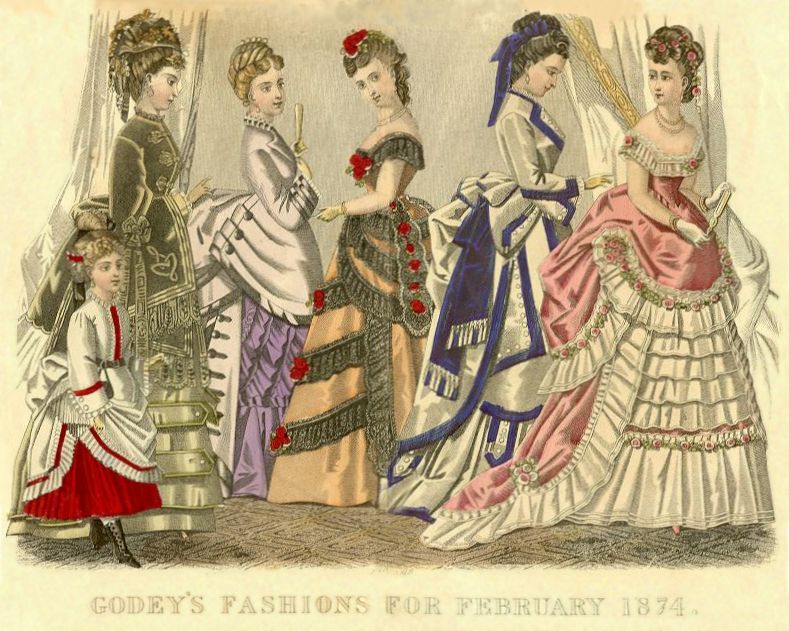 These ladies know they look good.
What kind of Victorian or steampunk stuff tickles your fancy? Comments are appreciated!